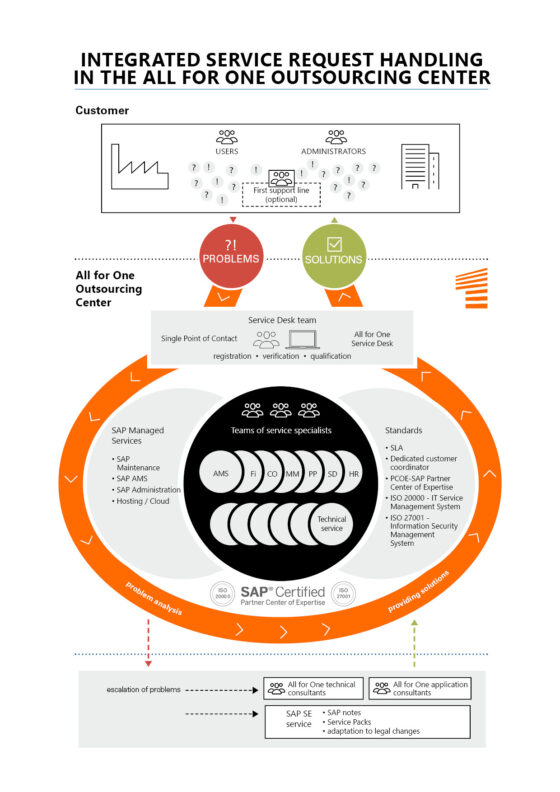 Communication with customers is based on the single point of contact (SPOC) principle. The requests are recorded, processed and reported in the support application. The operation of the Center is coordinated by the Service Desk Team, which is responsible for forwarding customers' requests to relevant teams of specialists, among other tasks.
Key standards in our work are:
IT Service Management System certified according to ISO 20000
Information Security Management System certified according to ISO 27001
SAP Partner Center of Expertise (PCOE) certificate
As a result, our customers are confident that regardless of the reported problem, the time and manner of sending a request, the issue will be handled by relevant professionals and the solution will be delivered in accordance with a contract and SLA provisions (including those concerning response times).