ECM Employee Personnel Files
Digital personnel files for SAP HR and SuccessFactors
ECM Employee Personnel Files - Digitalization of HR records
All for One ECM Employee Personnel Files is a modern platform that allows you to create and store personal files in the form of electronic documentation (electronic personnel files), in integration with your HR system (e.g. SAP, SuccessFactors).
ECM Employee Personnel Files enables HR department employees and line managers to create, update and search the electronic personnel files  by assigning electronic documents and scans to appropriate types of documents placed in dedicated parts of electronic personnel files.
Based on All for One ECM, Employee Personnel Files allows you to configure  a uniform electronic model of personnel files, tailored to the needs of a specific organization. The solution offers a uniform structure of personnel files, broken down into folders and types of documents (an HR e-file containing e.g. employment contracts, employment separation certificates, etc.).
The solution meets the legal requirement in terms of the form and method of storing employee data.
Electronic HR files in SAP - details
Employee Personnel Files is based on All for One ECM, a platform which is a unique combination of a content management system for the management and archiving of all types of electronic information processed by the organization, and a workflow system.
Thanks to the built-in REST API module, Employee Personnel Files integrate with other applications, e.g.
OCR systems (e.g. ABBYY FineReader Serwer, ABBYY FlexiCapture)
systems for electronic signing of documents (e.g. DocuSign)
EMPLOYEE FILE IN SAP - HOW DOES IT WORK?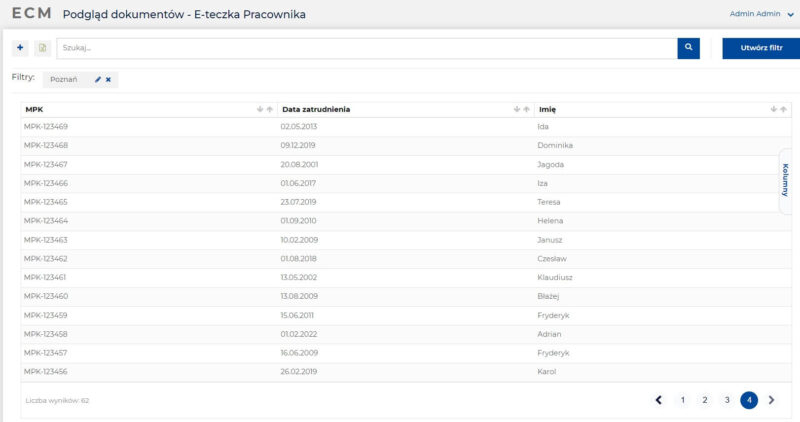 Thanks to a friendly graphical interface, HR departments can browse and search employees' files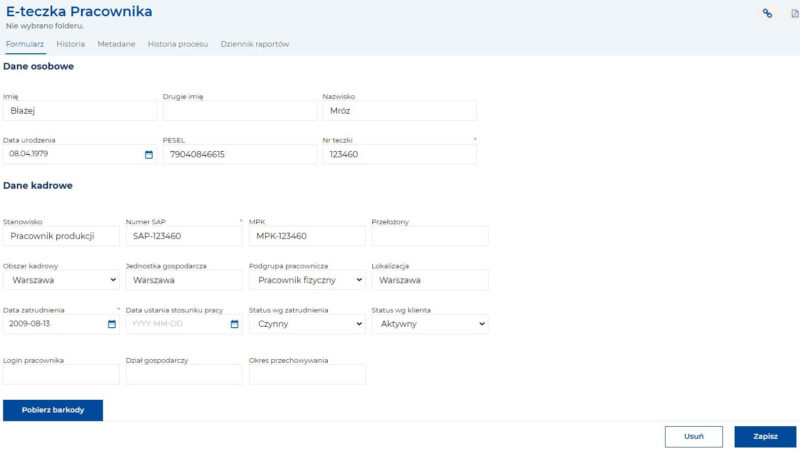 Personal and HR data in the employee's e-file.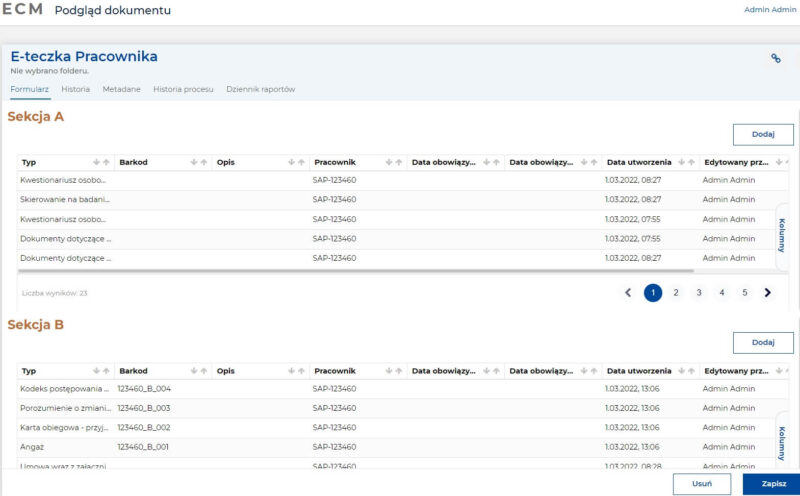 Employee's e-file with separate sections A and B.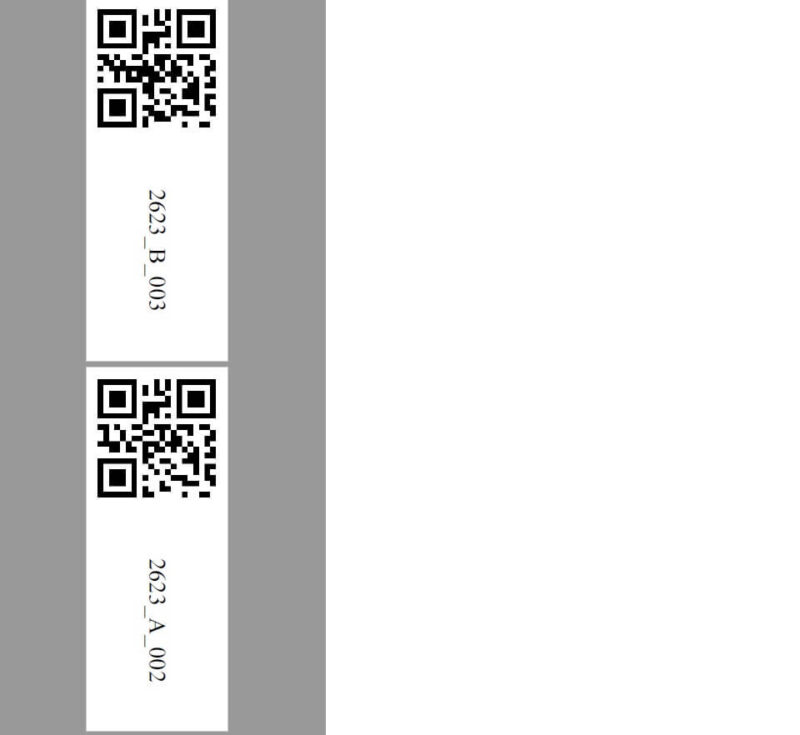 The barcode system significantly shortens the process of creating and updating e-files.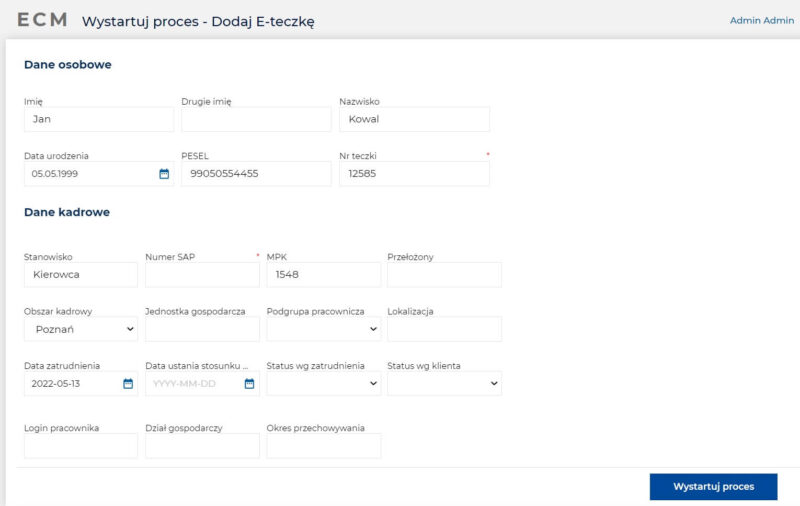 The beginning of the process of creating an employee's e-file.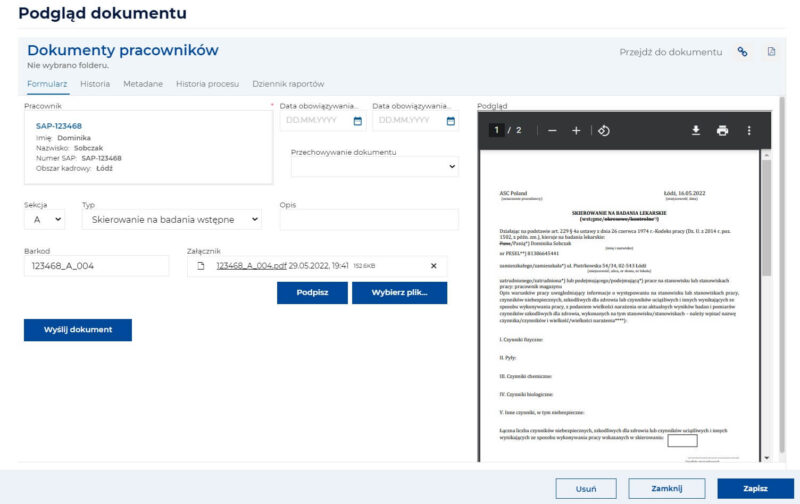 Preview of the document "Referral for preliminary medical examinations" available from the level of the employee's e-file.