CrystalBridge
Platform for transformation and optimization of SAP environments
CrystalBridge: The Data Transformation Platform
Realize Automated Transformations Quickly and Reliably
Carry out transformation projects quickly and securely with CrystalBridge – the business transformation platform – and maintain control at all times. You receive a 360-degree view of your system and processes to simulate the outcome of your transformation project in advance and therefore design the optimal roadmap for your project.
CrystalBridge makes it possible to implement multiple transformation projects in a single go-live. Automation reduces manual effort to a minimum, for example when checking data consistency or testing at the application level.
The manufacturer of the CrystalBridge platform is SNP – a world leader in solutions for the transformation of SAP systems.
CrystalBridge modules
Our unique end-to-end platform with predefined scenarios, modules and components ensures that your transformation will be successful.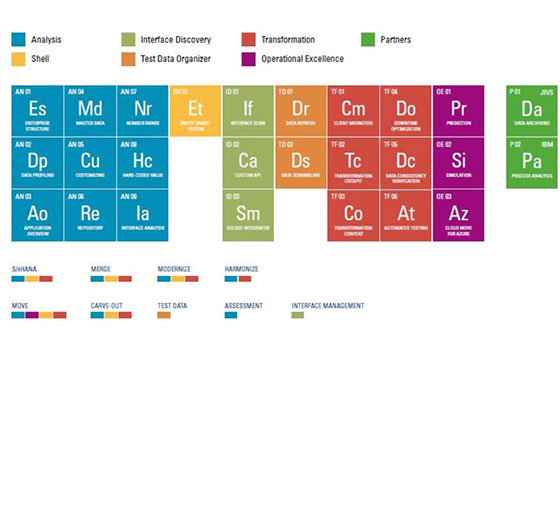 CrystalBridge transformation scenarios
Based on diverse transformation scenarios the individual modules are combined and used in a selective manner.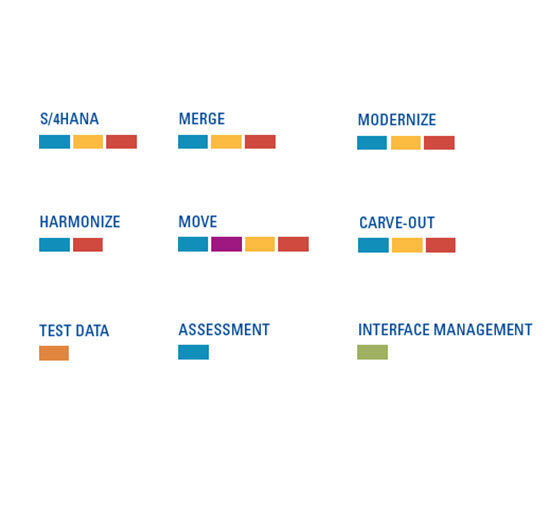 Mergers & Acquisitions
Modernize
Harmonize
Move to the Cloud
Carve-outs / Splits
Test Data / System Copies
Assessment
Interface Management
CrystalBridge certified by SAP
The CrystalBridge platform is certified by SAP, which guarantees that transformation projects, including migration to S/4HANA, will be carried out in an automated, fast and secure manner.
Write us
Call us
Send email
The office is open
Monday to Friday
from 8am to 5pm