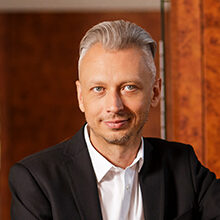 Bartłomiej Buszczak
President of the Board
He graduated from the University of Technology in Poznań and also took part in the DAAD (Deutscher Akademischer Austausch Dienst) scholarship program. He has been working for the Company since 1997, first as an SAP consultant, then as an SAP Project Manager and the Consulting Director. In 2005-2007, he was responsible for managing the company as the General Director. Since 2008, he has been the Board President. In addition to professional work, his interests include equity investments (stock exchange, forex). In his spare time, he listens to good music, he is an audiophile as well as a fan of motorcycles.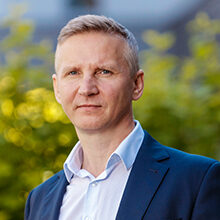 Piotr Rogala
Member of the Board, Finance Director
He graduated from the Poznań University of Economics and post-graduated studies at Warsaw School of Economics. Earlier he worked for Żywiec Trade and other companies. Since 1998 he has been finance director in BCC (All for One Poland) and since 2001 also a member of the board. His responsibilities include creating and realizing the company's financial strategies. He likes metal music and takes part in car races. He likes spending time with his family, particularly skiing.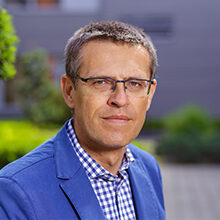 Waldemar Sokołowski
Member of the Board, IT Department Director
He graduated from information technology at Poznań University of Technology and MBA. In All for One Poland (formerly SNP Poland, since 2017 - as BCC) since 1997, till 2004 as IT director, than as director for outsourcing services. His hobbies and interests include chess, genealogy, travels, sports (skiing, diving). He passes his free time outdoors, most willingly with his sons.
Andrzej Moskalik
Member of the Board, Sales Director
A graduate of marketing and management at Warsaw University and administration at the Poznań University of Management and Banking, he has been working for All for One Poland (formerly SNP Poland, since 2017 - as BCC) since 2001. His responsibilities include managing the team that cooperates with clients and deals with the sales of products and services. In private life he enjoys travelling, Italian wines and cars, participates in car races.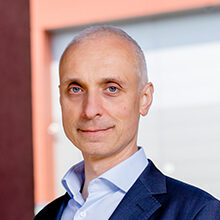 Michał Kunze
Member of the Board, Consulting, AMS & Software Development Director
He is a graduate of the University of Economy in Poznan. Since 1995, he had participated and managed SAP implementation projects for several customers in Poland, Great Britain, Finland and the Netherlands. He jointed All for One Poland (formerly SNP Poland, since 2017 - as BCC) in 2001 as a project manager. Since 2006, he has organized the work of the Project Office. As a Software Development Director, he manages the department that develops All for One Poland software (ECM, Edistrada, BeeOffice). Since 2020, Michał Kunze has been also responsible for Consulting & AMS Department. He holds PMP certificate.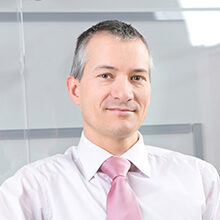 Krzysztof Siwiec
Director, Digital Transformation Center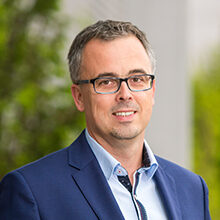 Michał Adamczewski
SAP Application Management Deputy Director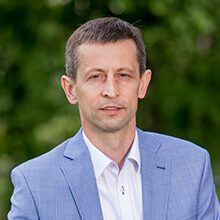 Tomasz Wawrzonek
IT Deputy Director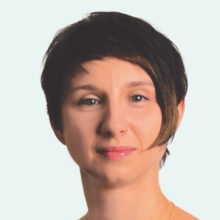 Beata Niemiec-Siwek
Presales Manager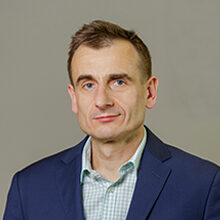 Arkadiusz Babiński
Business Development Manager - Financials, Analytics, Planning
Piotr Adanowicz
Business Development Manager - Supply Chain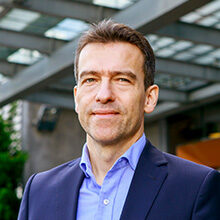 Michał Szymaczek
Business Development Manager - Human Capital Management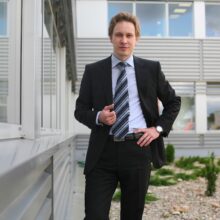 Piotr Bieliński
Business Development Manager - CRM, Sales & Distribution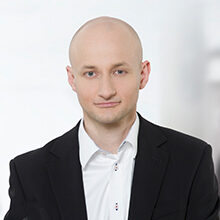 Michał Jasiński
Project Management Office Manager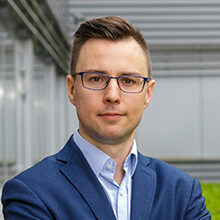 Wojciech Paczkowski
Business Development Manager – Java
Michał Strzyżewski
IT Area Manager
Dariusz Drożdż
SAP Technology Area Manager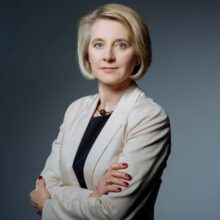 Ewa Komorowska
Sales Manager
Jakub Szwejkowski
Sales Manager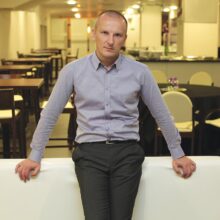 Krzysztof Baj
Sales Manager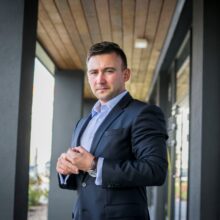 Wojciech Nowak
Sales Manager
Grzegorz Grupiński
Marketing & Sales Support Manager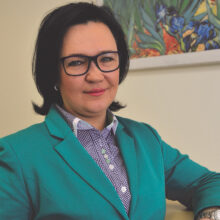 Magdalena Owczarczak
HR Manager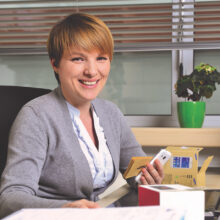 Magdalena Radomska
Administration & Purchasing Team Manager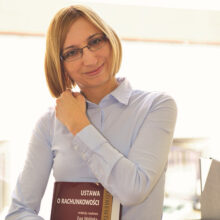 Barbara Gryglik
Finance & Accounting Team Manager