Since 1995 we are involved in the design of the IT market

We join All for One Group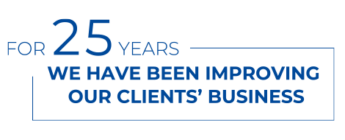 We are celebrating our 25th anniversary
Record year: over PLN 110 million in revenue

BCC and 7milowy – two SAP partners join forces – will provides a full range of services  for the small and medium-sized companies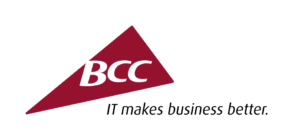 The 20th anniversary of the company. A new logo of BCC – with the slogan "IT makes business better."
The ISO 27018 certification for BCC cloud solutions – one of the first in Europe.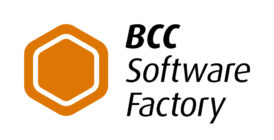 Outsourcing of BCC Software Factory – a specialized competence center in the field of Business Software Development
First migration of SAP ERP on the SAP HANA platform in Central Europe – a new era of in-memory solutions begins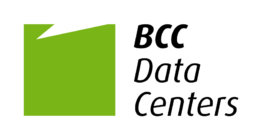 BCC has started up a second data processing center. Second server room is located in a place physically remote from the first site.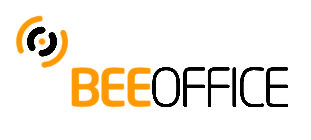 BCC releases the first proprietary in-cloud solution: BeeOffice
A record year – the highest revenue in the history of BCC

TOP200 Computerworld report about BCC: for the third year in a row one of three biggest IT implementation companies in Poland and the leader in the scope of SAP services export
BCC Outsourcing Center receives 'SAP Partner Center of Expertise' certification
BCC opens branch in Germany – BCC Business Consulting Center GmbH

Over 40 % revenues from the export, SAP projects in over 20 countries
BCC Outsourcing Center handles over 100 SLA contracts

A new issue of BCC methodology: Go Forward
TOP200 Computerworld report about BCC: one of three biggest IT implementation companies in Poland and the leader in the scope of SAP services export
A record year – 60 % growth of revenues, 40 % sales – from the export of the services
ISO 20000 (ITIL) Certificate for IT Service Management System in BCC Outsourcing Center
SAP BusinessObjects Partner status
External Services from BCC Group offers BPO services (among others: payroll outsourcing)

The revenues exceed 50 million Zloty. 50 % increase of consultant staff.
Over 100 clients
ISO 27001 Certificate for BCC Information Security Management System
First outsourcing contracts referring to systems other than SAP
New BCC headquarters, new data center (in Złotniki near Poznań)
First contract for SAP implementation outside Europe (Indonesia)
SAP consultant team in BCC: over 100 people

First big contract comprising a simultaneous SAP implementation in several countries (Poland, Lithuania, Czech Republic, Slovakia)
SAP HR Partner Expert status
Outsourcing services for 12 clients
A 7milowy company from BCC Group is established – specializing in SAP implementations in medium sized companies
Development of the offer in the scope of new SAP solutions and technology – Business Intelligence (SAP BW, SAP SEM), SAP CRM, SAP NetWeaver – SAP Partner Expert statuses in these areas
First contract for SAP hosting
SAP Competence Center certificate for BCC service organization

BCC is a SAP Dedicated Partner for food industry
SPRINT is made available for medium sized companies as part of the SAP All-in-One world initiative
BCC executes the biggest number of SAP implementation projects on the Polish market (data according to TOP200 Computerworld report: the biggest revenue from SAP services in Poland among SAP partners)
First contracts outside Poland (Czech Republic, Slovenia)
SPRINT: first SAP package in Poland for medium sized companies
SAP implementation in BCC
First issue of Good Business (now: Better Business) – SAP professional magazine published by BCC

BCC is one of several biggest SAP implementation companies in Poland
For the fourth year in a row doubling of revenues
New partner agreement with SAP: status VAR (Value Added Reseller)
Headcount: 54 persons (including over 30 SAP consultants), over 20 clients
First contracts for SAP outsourcing services
ISO 9001 certificate – as first consulting company in Poland
First issue of own-developed BCC methodology (now: Go Forward)
First complex SAP implementation performed individually by BCC
Intensive training program for employees

Partner agreement with SAP Polska
Supporting SAP Poland during the development of the Polish version of SAP software
Participation in the first SAP projects in Poland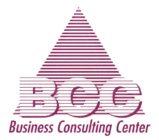 On 23rd June, Business Consulting Center is established, a company specializing in SAP services