ECM Contracts with Counterparties
ELECTRONIC ARCHIVE OF CONTRACTS
All for One ECM allows you to optimize the management of cooperation documents with counterparties (contracts, orders, etc.). The solution supports digitization and automation of processes – through easy editing, processing, flow and archiving of documents.
All for One ECM supports the contract flow process in the organization at every stage of processing, whereby:
the solution is flexible – it can be easily adapted to specific, individual needs and processes
the implementation of the contract flow process takes a short time (even several weeks)
users can modify an already working solution themselves, without the need for coding (low code approach)
24H ACCESS FROM ANYWHERE IN THE WORLD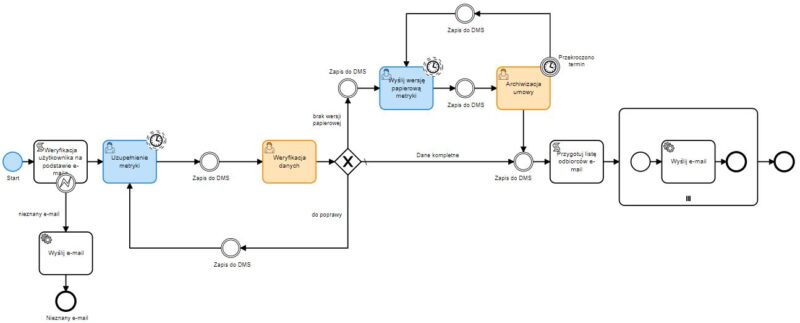 BPMN 2.0 diagram for the process of creating a contract metric (archiving)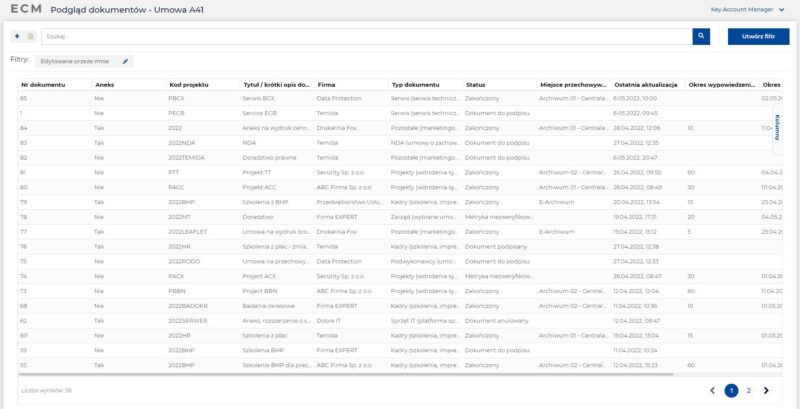 List of documents of a specific type in the contract repository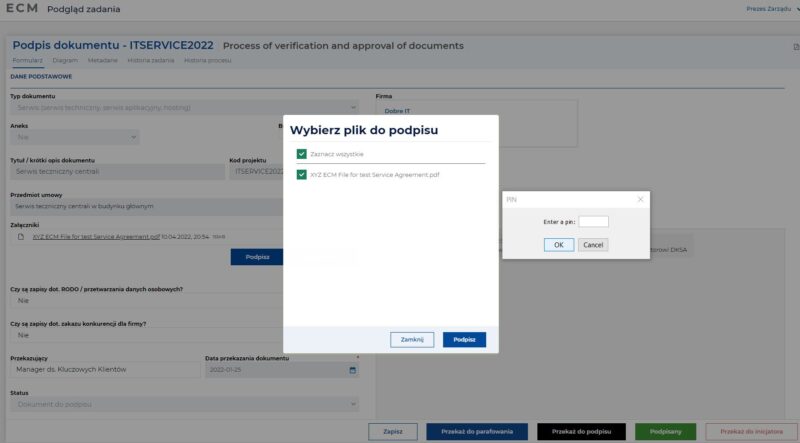 Use of a qualified signature from the ECM level: selection of a file to be signed and use of a qualified signature, secured with PIN

Example of searching documents in a repository using a dedicated query language

Heat map for the process of verification and acceptance of documents - enables quick identification of bottlenecks in the process
Case study: POLIMEX-MOSTOSTAL
A shorter duration of the flow, evaluation and acceptance of documents, significant reduction of the use of paper versions, creation of a central repository of current and archival contracts, as well as the guarantee of security and protection against unauthorized access.