BeeOffice Service Desk
Handling of service requests, e.g. IT
How does it work?

For each service request we can quickly determine: who is assigned, what is current processing status, when was the last update, etc.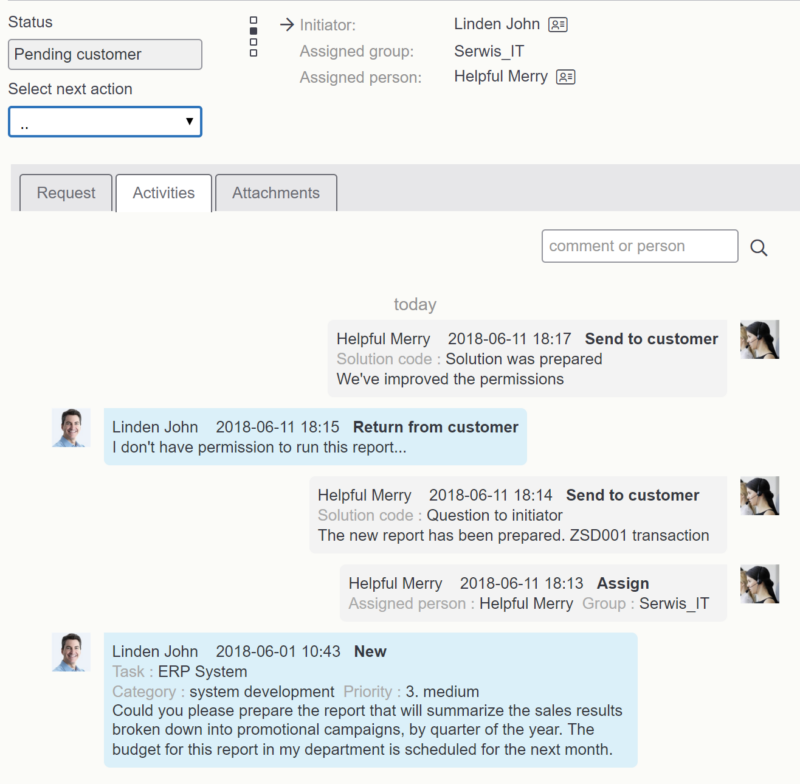 History of all interactions between ticket initiator and serice is presented in a clear form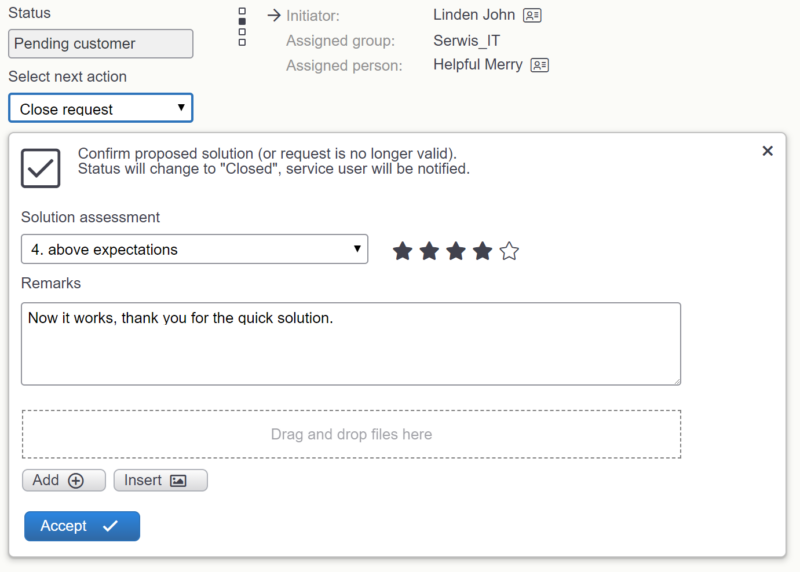 Each service action presents a clear popup informing about the result of the action and collecting relevant information (e.g. processing time, or appraisal of the solution)

Team lead can clearly see requests assigned to all team members and balance their workload accordingly (by 'drag and drop' of tasks between team members)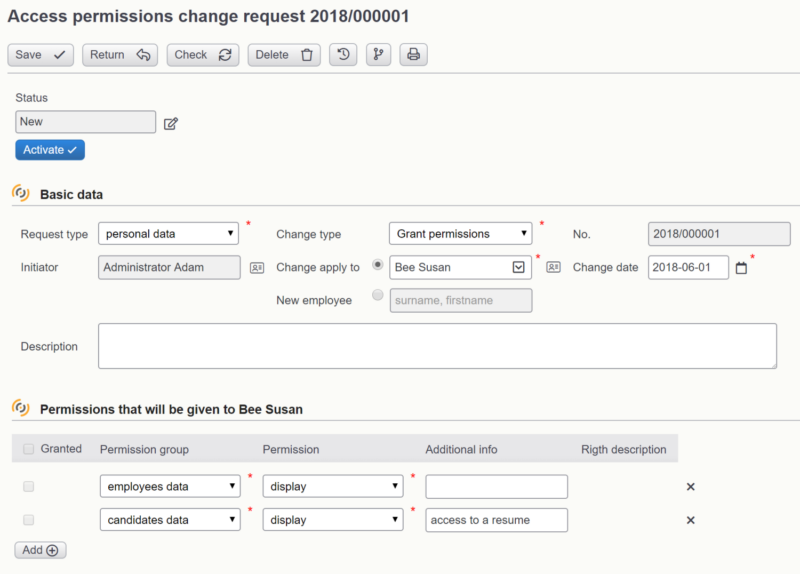 Special variant of a service ticket is dedicated to authorisation rights requests. We can define a company-specific catalogue of authorisation groups and the system will forward requests to corresponding approver (e.g. a GDPR specialist).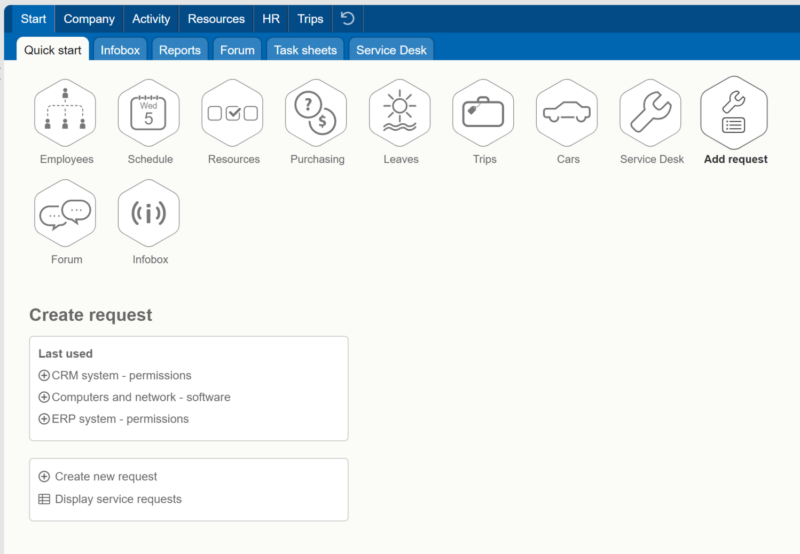 Users may quickly choose the category of a new request from a 'service catalogue' or from 'recently used' list.
Find out more
250
an average number of IT and administration requests and problems generated monthly by a team of 100 office employees