BeeOffice
Management of a team and office in their day-to-day functions
Save the time of your employees and cut the costs of business. Every day.
BeeOffice supports the management of the organization in everyday work — in-office and remote. This includes leave management and employee time recording, business trip and car expense accounting, handling of service requests and personnel matters (service desk), as well as equipment and license management.
BeeOffice is a solution available in the cloud 24/7. Good value for money (subscription from 1200 PLN/month; implementation from 5000 PLN). Quick to implement and user-friendly. Your employees will like it!
See how simple it is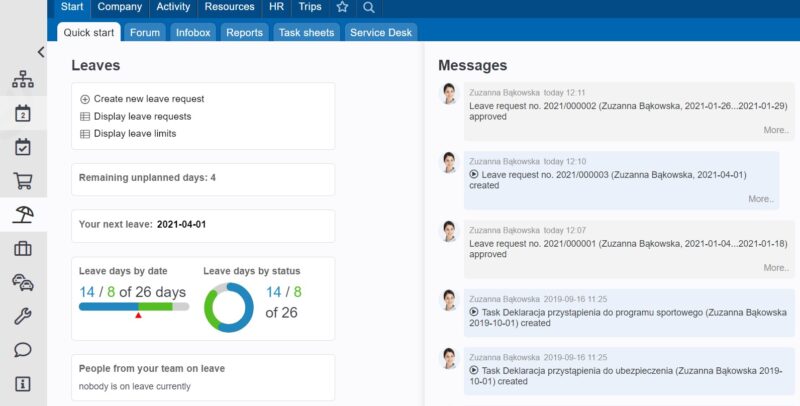 Overview of key personnel matters in one place. For example, you can see at a glance: how many days off you can still take this year, when your next absence is scheduled, which colleagues are absent today.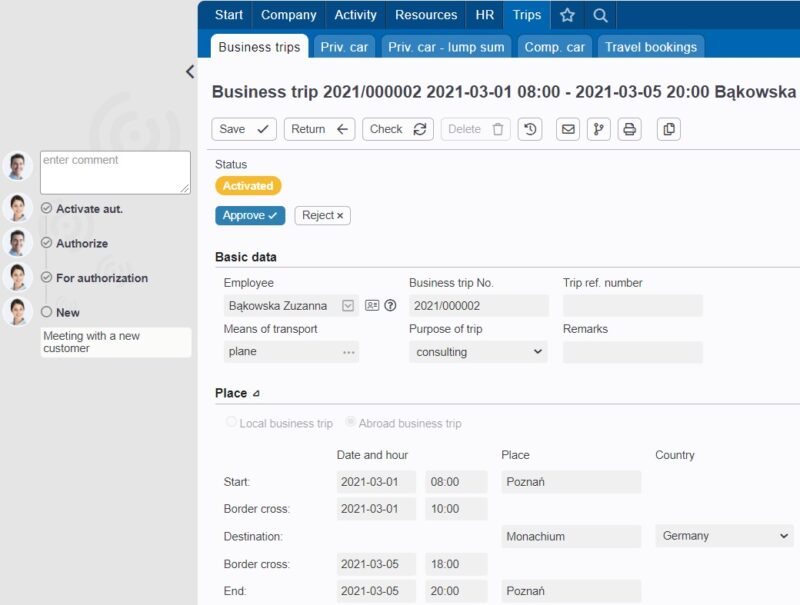 Management of business trips – simple and transparent. Who, where and when is traveling, what expenses are associated with it, was the trip approved?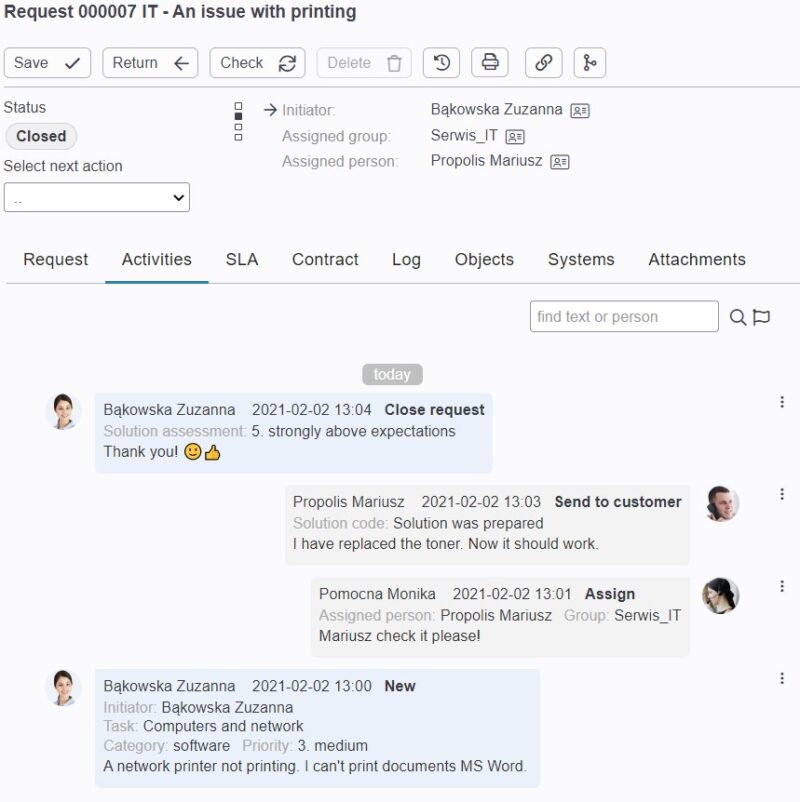 Handling of service requests (e.g. IT matters, office administration, etc.)

Overview of service requests addressed to each team: who is doing what this week, are any requests already overdue, is the workload of individuals even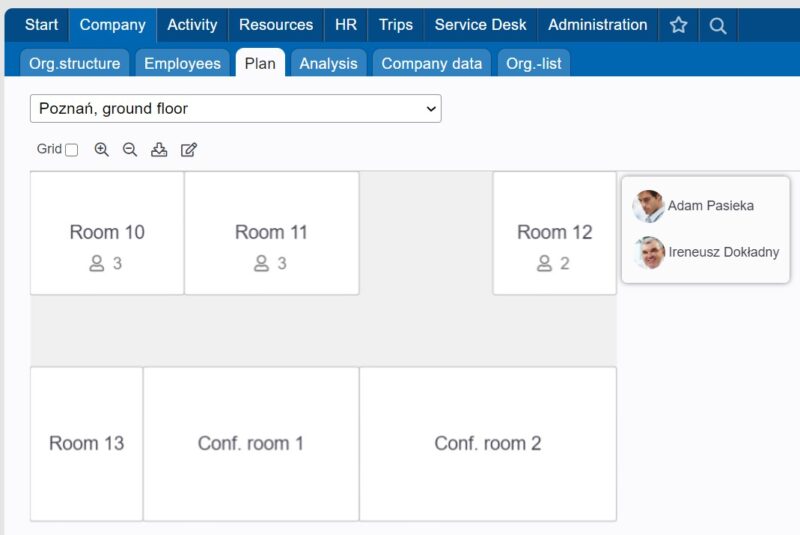 Visual presentation of the office plan. Who occupies room 12 on the ground floor of the office in Poznań?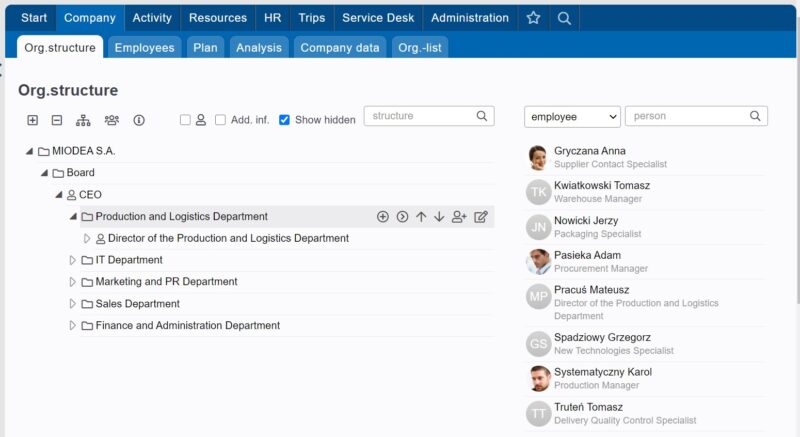 Organizational structure of the company. People assigned to individual teams/positions. Interactive viewing and searching for "who is who" information available to all company employees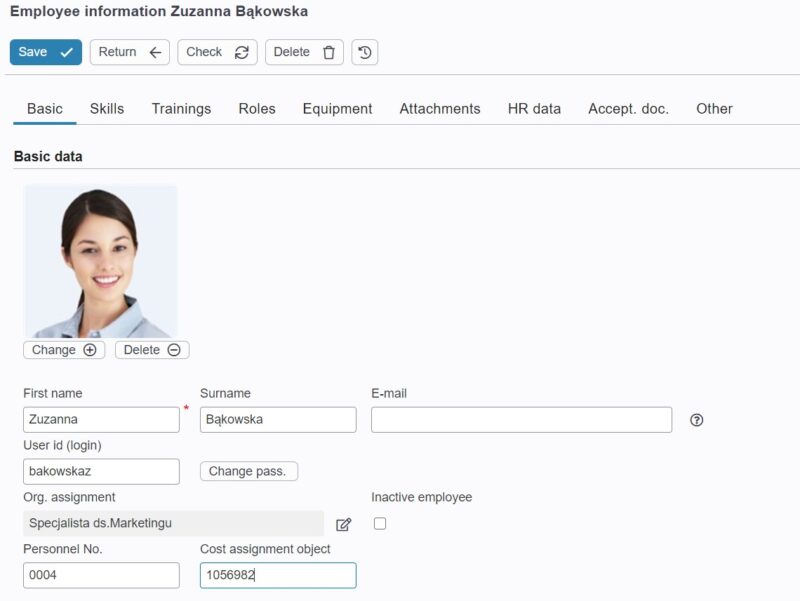 A complete set of information about the employee gathered in one place (permissions to view individual data sets depend on the role of the user, e.g. photo and contact details – for everyone, personnel data – only for HR and the supervisor.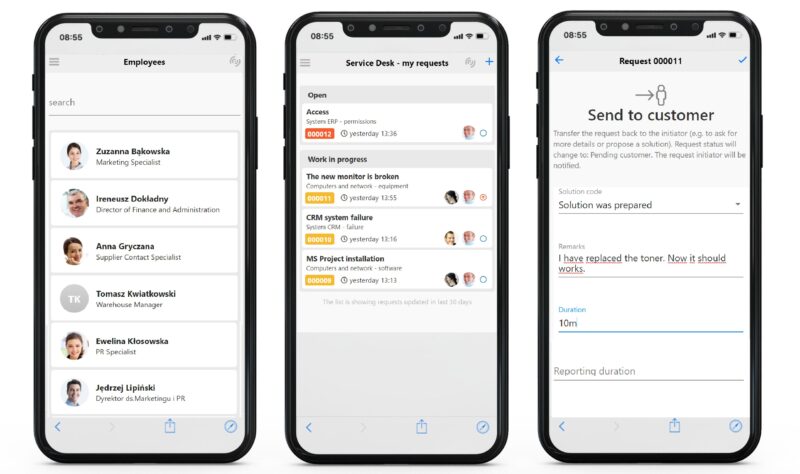 A handy address book of all colleagues (photo, job title, e-mail, phone). Access to the list of service requests – anywhere and at any time, on a mobile device. Urgent requests can be handled and updated directly from the phone screen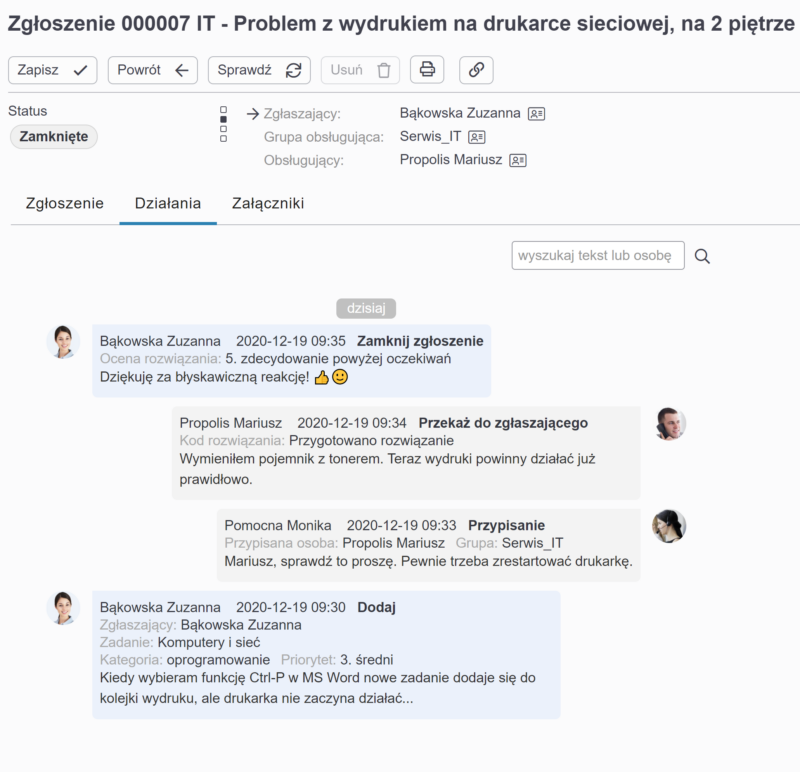 Handling of service requests (e.g. IT matters, office administration, etc.)
Take control of time in your company
Accelerate the flow of information and getting things done
Bring order inside the organization. Provide employees with a tool for reporting personnel matters and requests. Assign matters to the appropriate specialists and control their handling. Accelerate information flow and decision making.
Account for expenses of business trips, cars and fuel
Account for expenses of business trips electronically. Employees will enter the data themselves and include photos of receipts, and the accounting department will quickly and efficiently settle costs and allowances. Automate the accounting for expenses of company and private cars. Manage your fleet and its servicing.
Business trips – accounting for business travel expenses
Cars – accounting for fuel expenses, mileage allowance, a base of company cars
Use property and equipment efficiently
Organize the records of your equipment. Enable employees to book shared resources. Keep a list of licenses and permissions assigned to individual people. Control your expenses through electronic purchase requests.
clients - from large multinational corporations to small and medium-sized companies
users in Poland and abroad