BeeOffice
Employee self-service portal
Management of a team and office in their day-to-day functions
BeeOffice supports the management of the organization in everyday work — in-office and remote. This includes leave management and employee time recording, business trip and car expense accounting, handling of service requests and personnel matters (service desk), as well as equipment and license management.
BeeOffice is a solution available in the cloud 24/7. Affordable (subscription from PLN 1,200 per month; implementation from PLN 5,000). Quick to implement and user-friendly. Your employees will like it!
BeeOffice in numbers
clients - from large multinational corporations to small and medium-sized companies
users in Poland and abroad
See how simple it is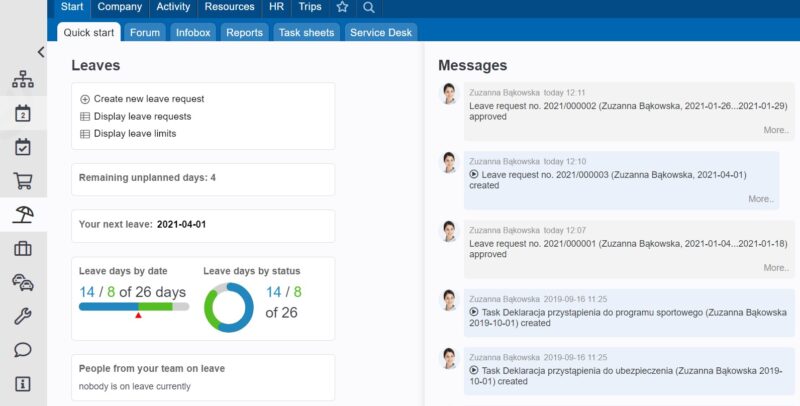 Overview of key personnel matters in one place. For example, you can see at a glance: how many days off you can still take this year, when your next absence is scheduled, which colleagues are absent today.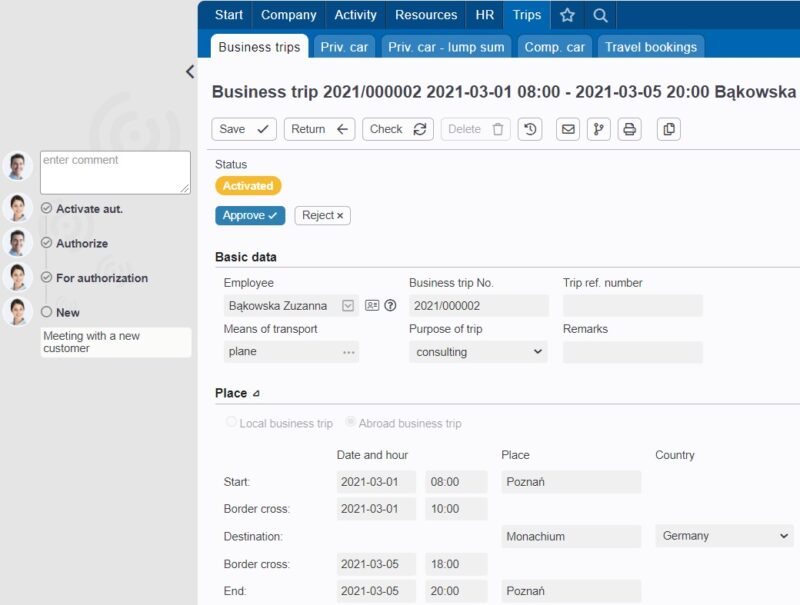 Management of business trips – simple and transparent. Who, where and when is traveling, what expenses are associated with it, was the trip approved?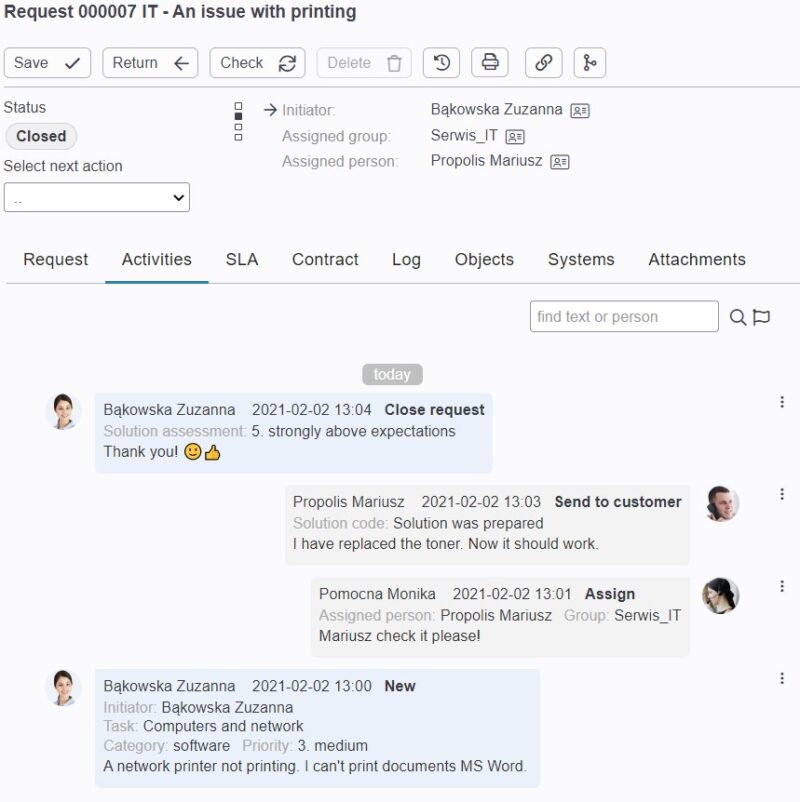 Handling of service requests (e.g. IT matters, office administration, etc.)

Overview of service requests addressed to each team: who is doing what this week, are any requests already overdue, is the workload of individuals even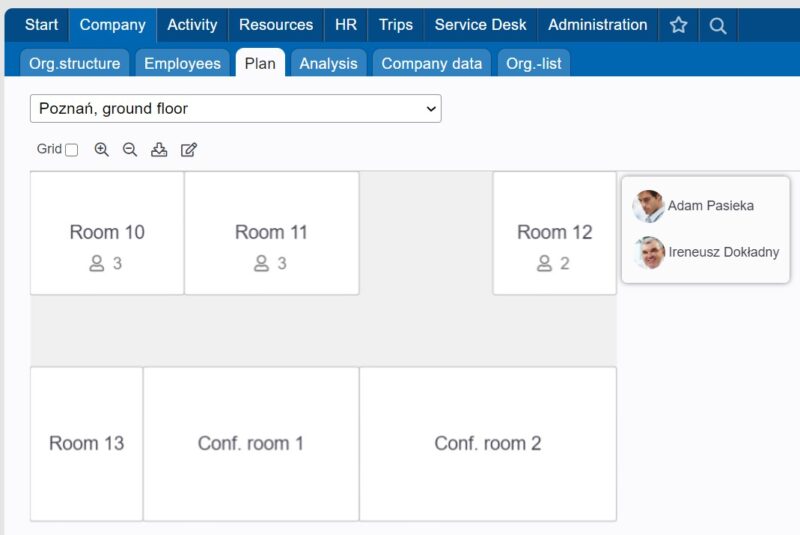 Visual presentation of the office plan. Who occupies room 12 on the ground floor of the office in Poznań?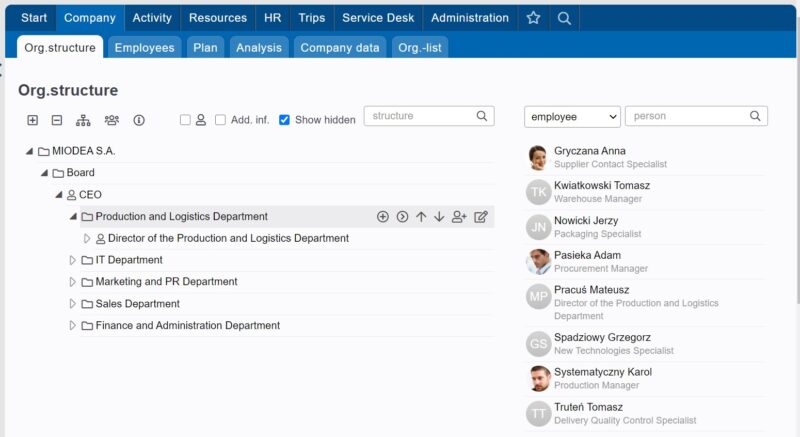 Organizational structure of the company. People assigned to individual teams/positions. Interactive viewing and searching for "who is who" information available to all company employees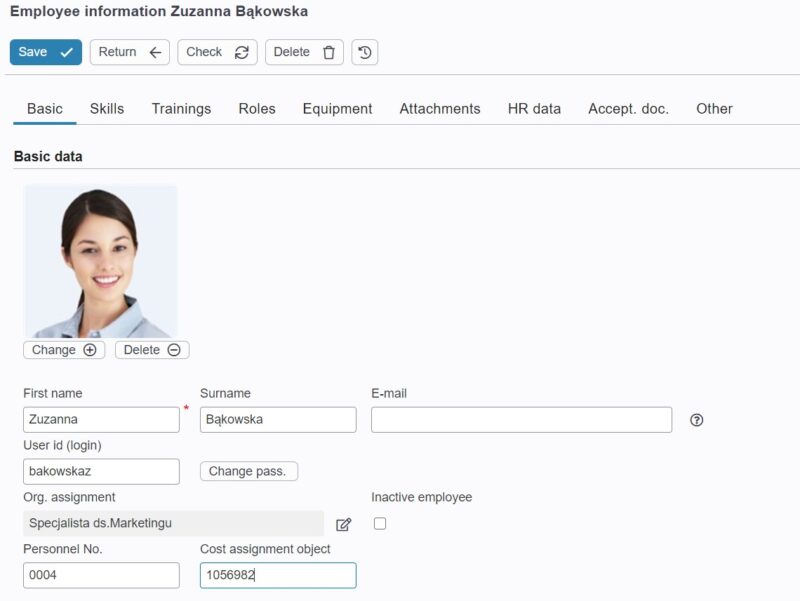 A complete set of information about the employee gathered in one place (permissions to view individual data sets depend on the role of the user, e.g. photo and contact details – for everyone, personnel data – only for HR and the supervisor.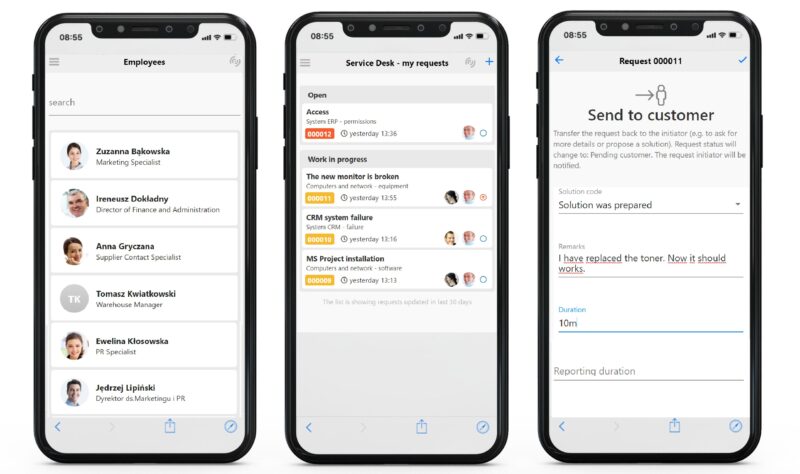 A handy address book of all colleagues (photo, job title, e-mail, phone). Access to the list of service requests – anywhere and at any time, on a mobile device. Urgent requests can be handled and updated directly from the phone screen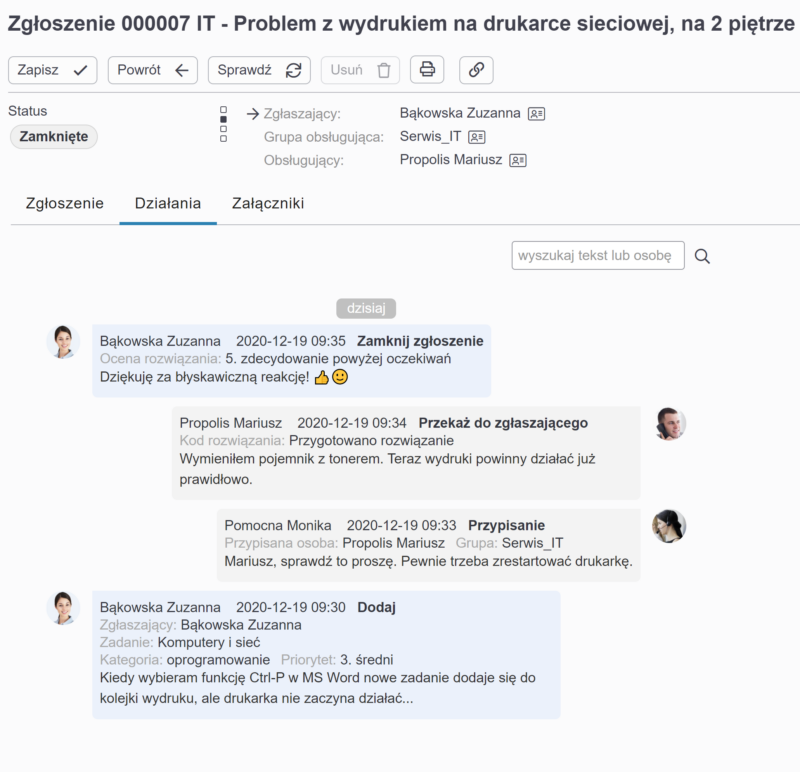 Handling of service requests (e.g. IT matters, office administration, etc.)
BENEFITS. BOTH MEASURABLE AND INTANGIBLE.
BeeOffice provides real savings and reduces operating costs of the company since it:
reduces the time spent by employees on repetitive, routine administrative tasks
eliminates errors through automatic calculations (e.g. calculation of a travel allowance in a business trip, information about an annual leave quota available for use in a given year, the number of hours spent on a specific project per month)
detects duplicate or unjustified requests (e.g. costs of the same business trip accounted for twice, a leave exceeding the available quota)
dramatically reduces the number of questions directed by email or by phone by employees to their supervisors or finance, HR and administration departments (each employee can check the status of their request via the Internet, 24 hours a day, 7 days a week)
provides control over business expenses (employees enter purchasing requests for acceptance by superiors – an invoice for expenses cannot be submitted to accounting without a prior approval of costs)