BeeOffice Purchasing
Cost control thanks to purchase applications
The employee requests, the supervisor accepts or … not. Who requested, who approved, what purchases are in progress? All this in BeeOffice.
The Purchasing module fully supports the process of submitting and approving requisitions.
BeeOffice informs the decision-maker – known to it from the organizational structure – about a new requisition that requires a decision to be taken about its approval or rejection. At any time it is possible to view the current status and check for any requisition who submitted it and when, who performed the next steps on the approval path.
How does it work?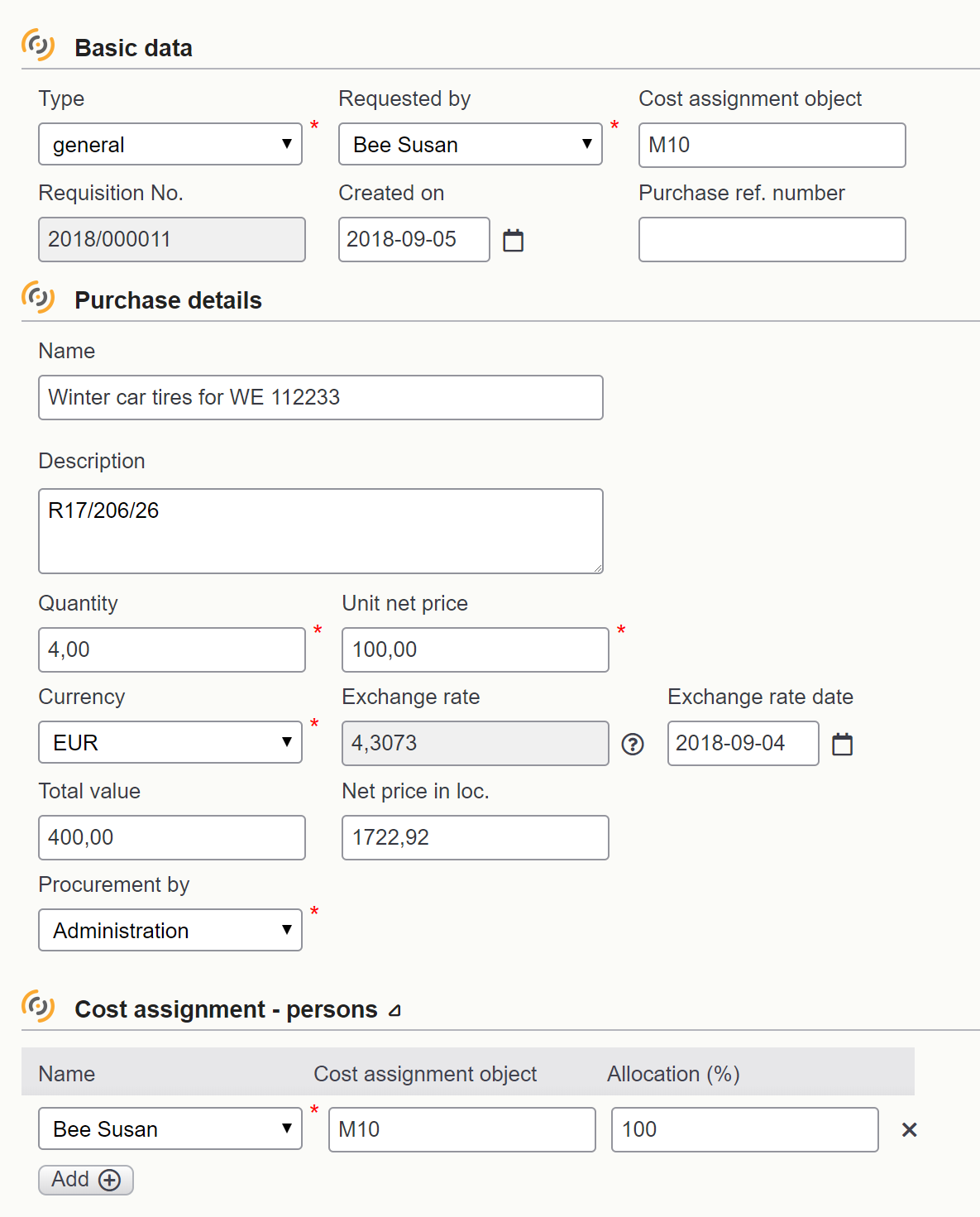 On purchase requisition form an employee describes materials or services to be procured. The document follows company-specific approval procedure (which may be different based on total value and/or purchase category)

//
Find out more
500
is the number of purchases (stationeries, administrative for employees' own needs) made on average per month by a company with 100 office employees