BeeOffice Equipment
Inventory of resources entrusted to employees
A full record of equipment permanently given to employees. Phones, computers, furniture… We know who has what, how much of what we have in stock. Along with full historical data.
BeeOffice gathers in one place full information about the equipment used by employees, their issue and return history. Additionally, it provides the ability to generate and print dedicated issue and return documents for specific devices.
The Equipment module allows you to handle the process of managing company equipment provided to users, e.g. laptops, phones, pass cards. This functionality is very useful for any company that wants to have control over its equipment and know its history – from its purchase, through issue to the user, to sale or destruction.
How does it work?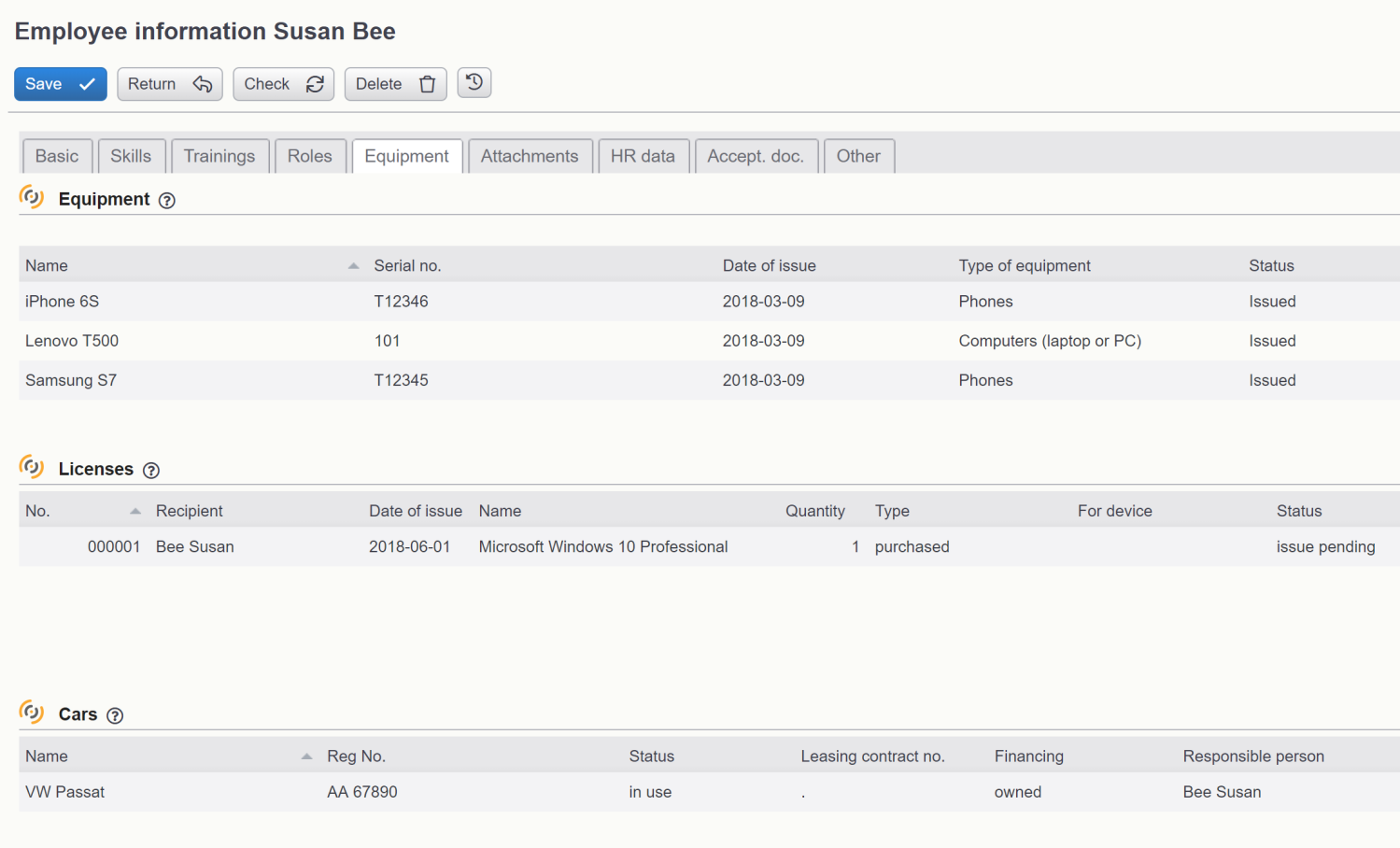 Information about employee's equipment is presented in a clear overview (devices, software licences, company car…)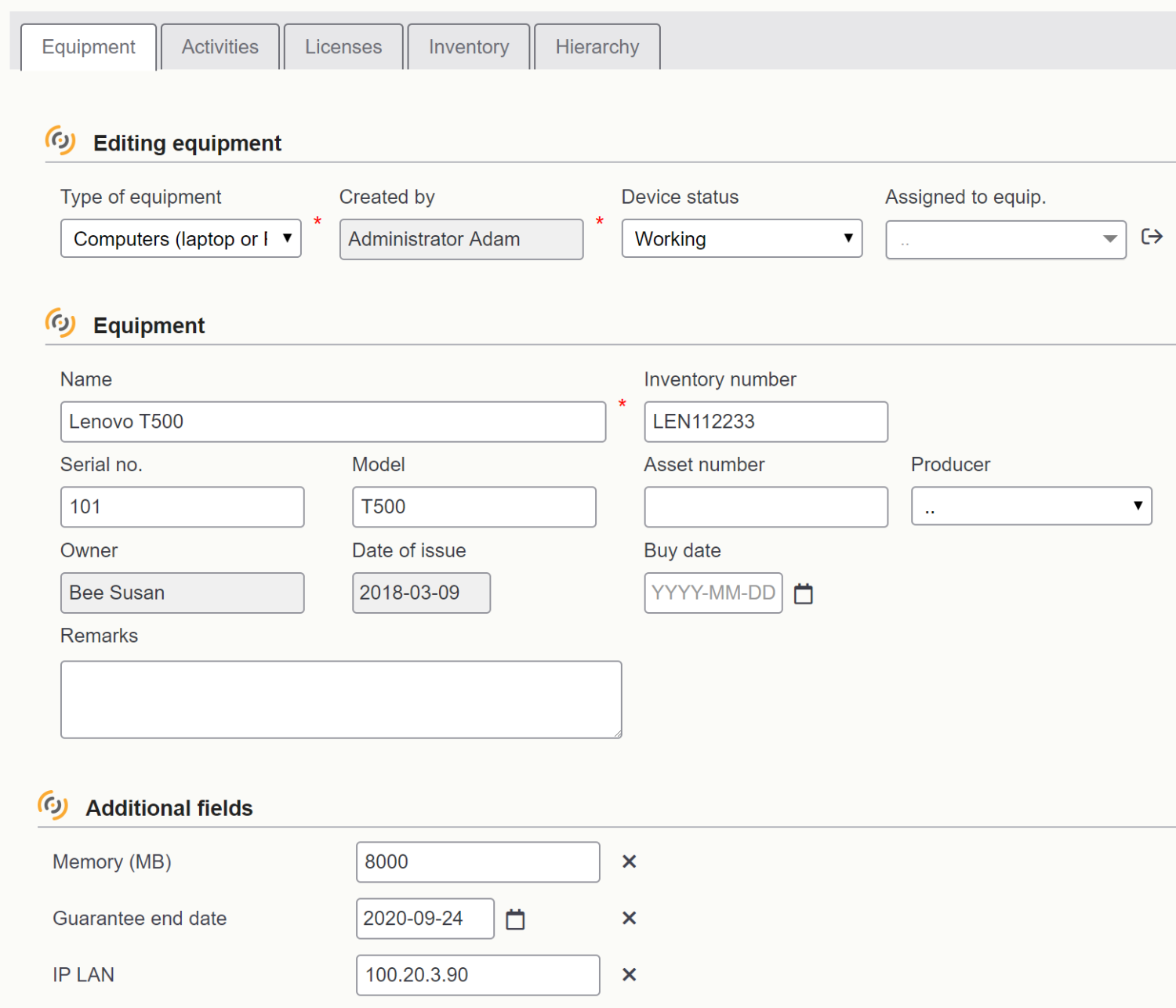 For each piece of equipment BeeOffice stores all relevant information – person responsible, warranty date, additional attributes specific for a given type of device…

//
Find out more
1000
is the average number of various pieces of equipment and material furnishing owned by a company with 100 office employees. They include telephones, PCs, access cards, specialized tools and equipment