BeeOffice Business trips
Planning and settlement of business trips handled online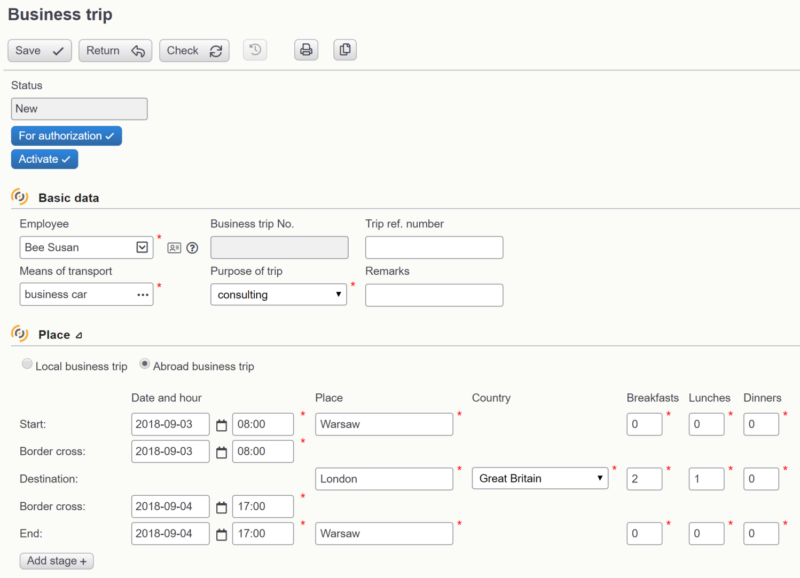 Business trip form – all required information in one place…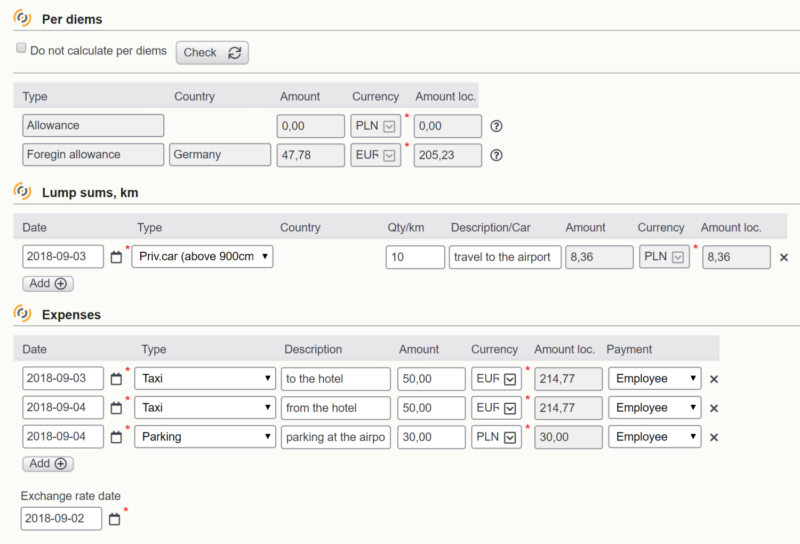 An employee enters all expenses related to the trip. Lump sums/allowances are calculated automatically.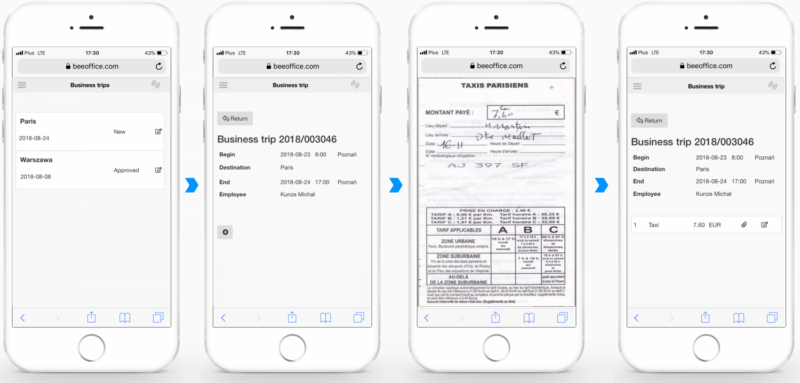 Scans or photos of expense receipts may be added as attachments, when you fill in the form after returning to the office or – during the trip – drirectly from your mobile phone screen.

Approval flow following company procedures – e.g. direct superior is approving the total cost, accounting is verifying individual receipts. System is automatically recording date/time/person at each stage of the workflow process.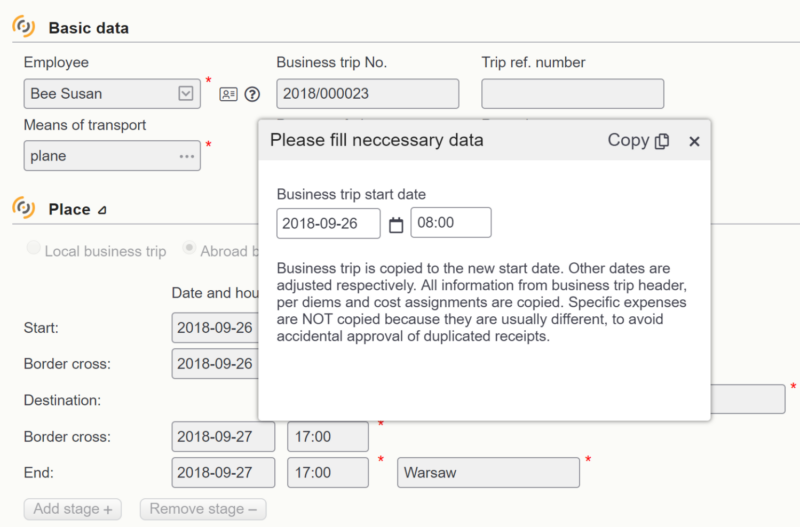 If an employee has a few similar trips, it is possible to create new request as a copy of existing trip and change only the dates.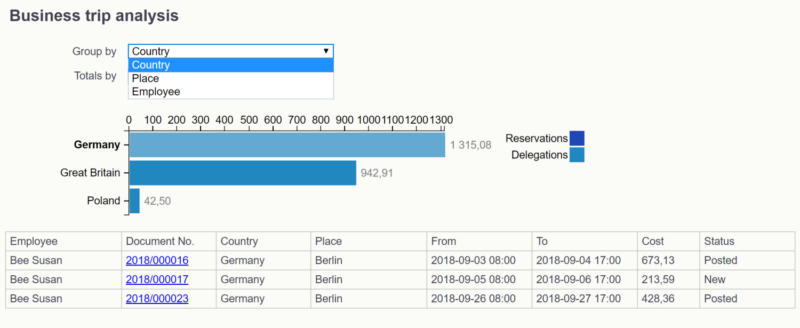 Management can analyse costs and duration of the trips by country, destination, travelling person.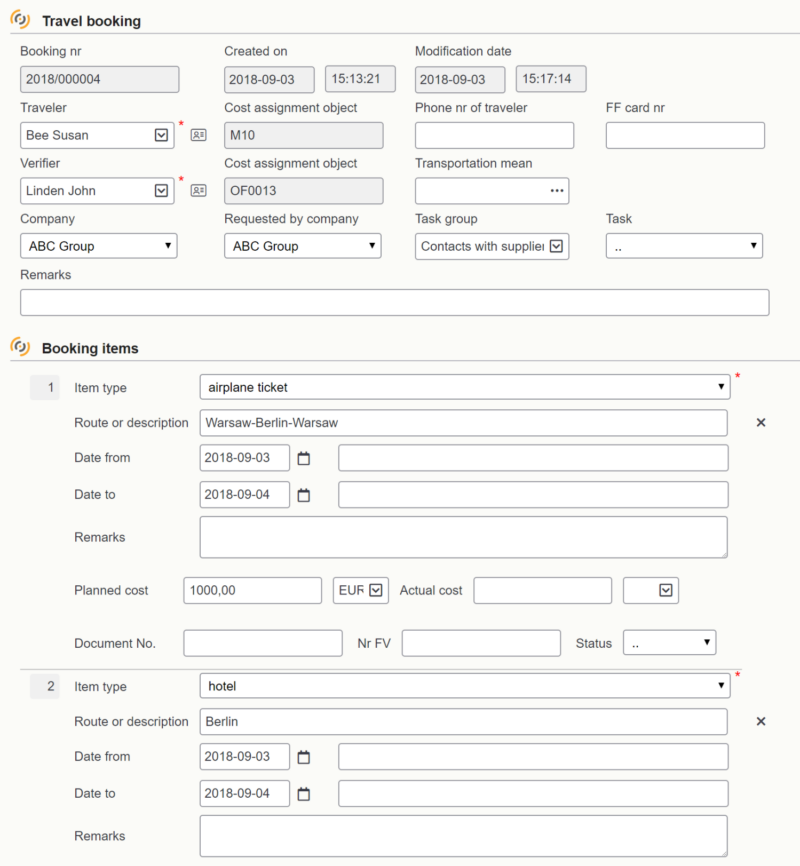 Travel reservation form allows planning and booking of hotels, air tickets, etc. It may be used for direct communication with the travel agent.
Find out more
2 hours
is the average amount of working time (in total – from the employee who went on the business trip, the manager, and the accounting department) that is needed to settle one business trip